Why would someone do this
For the record, I would like to let all my readers know that I don't have an especially filthy mind. I don't try to find symbolism and sexual connotations in everything or laugh at people when part of a word they're saying sounds kind of like a dirty word. I don't do that.
But take a look at this.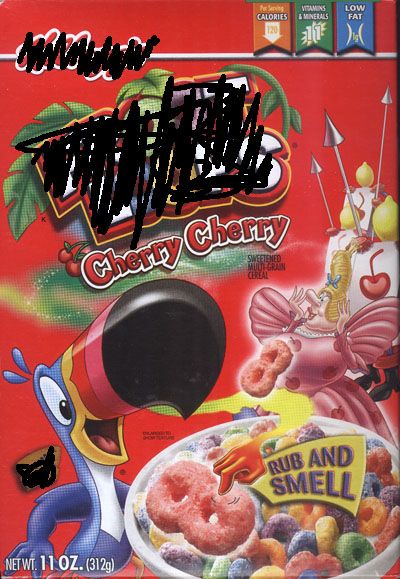 Obviously I have removed anything that would
directly
signify what kind of cereal this is, but you know what it is. Apparently, this brand of cereal is introducing a new "Cherry Cherry" cereal piece that is shaped like an 8. That's not so odd, but they also seem to have included a little scratch and sniff dealie near the bottom.
Let's take a closer look. See anything wrong with this picture?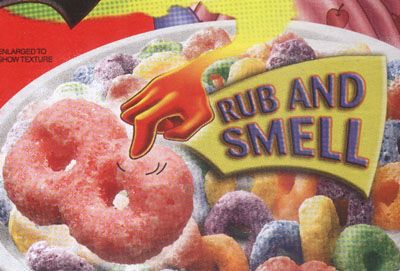 Look at it.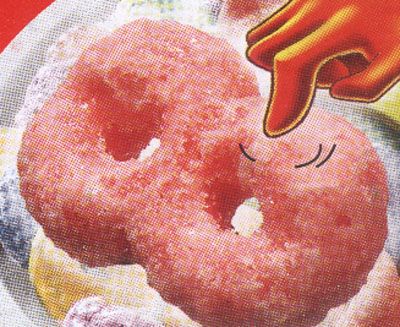 LOOK AT IT.